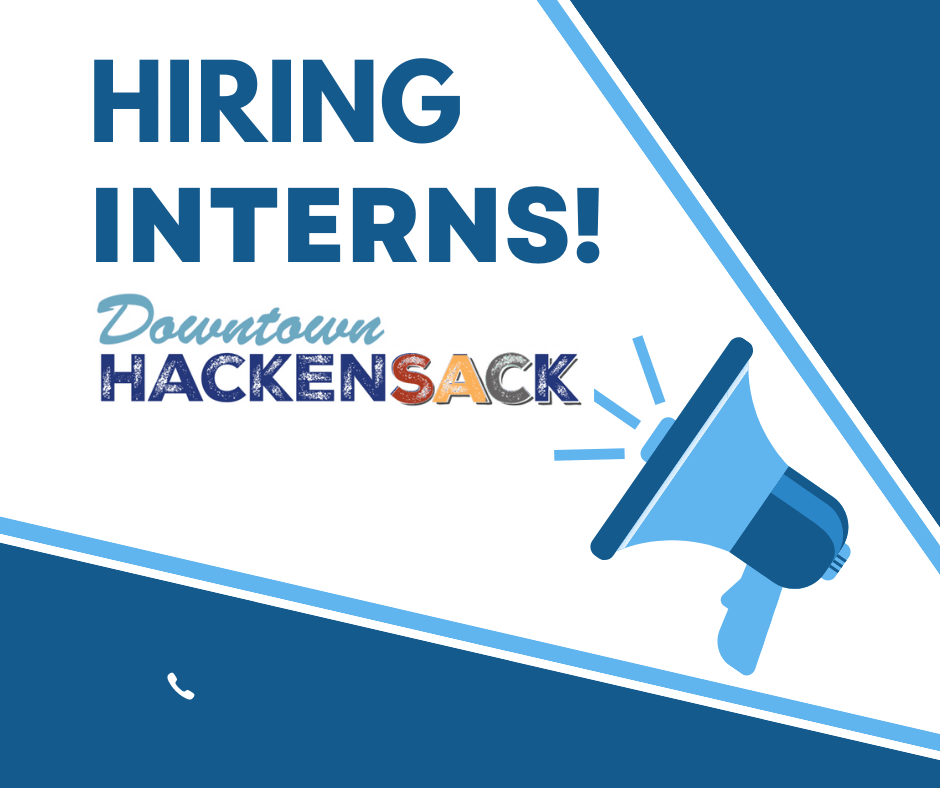 Join Our Team this Summer: Digital Marketing and Member Relations Internship Opportunity
Hello to our Main Street Business Alliance community and beyond! We are excited to announce a fantastic opportunity for the upcoming summer months.
We're in search of an enthusiastic and motivated intern to join our team, focusing on Digital Marketing and Member Relations. This is a unique opportunity for college students looking to gain hands-on experience, working closely with our Executive Director and the wider support contractors.
Our ideal candidate is a go-getter, a self-starter, and, most importantly, fun to be around. This role is pivotal in shaping our digital presence and maintaining our valuable member relationships, so if you're ready to make a real impact, we want to hear from you!
We assure you, this isn't your typical fetch-the-coffee-and-make-copies internship. You'll be immersed in meaningful projects, learning and contributing in a vibrant, purpose-driven environment.
This position comes with a basic hourly stipend, a great deal of learning, and the immense satisfaction of contributing to a cause that matters.
If you're excited about this opportunity as much as we are, click send your resume and cover letter to programs(at)downtownhackensack.org. Below you'll find the internship description. We can't wait to meet our next team member – could it be you?
Job Title: Summer Intern – Digital Marketing and Member Relations
Organization: Main Street Business Alliance, Inc. s 501 ©(3)
Location: Main Street, in-office. Days and hours to be negotiated, but it is at least 4 days a week with 5 hours daily.
Duration: Summer 2023
Stipend: Basic Hourly
About Us
The Main Street Business Alliance (MSBA) is a public/private partnership formed as an alliance between the business community and the city of Hackensack. Its mission is to address the issues facing the business community with the goal of improving the local economy and the overall business climate in Hackensack.
The Main Street Business Alliance, created in January 2004, focuses on such issues as:
Clean and green programs
Marketing and special events
Visual improvement for facades and signage grant program
Vehicle and pedestrian circulation/parking
Retention and recruitment of businesses
Public relations
The Role
As a Summer Intern in Digital Marketing and Member Relations, you will be at the forefront of our engagement and communication efforts. You will have the unique opportunity to work very closely with the Executive Director and other key supporting contractors and contribute to our nonprofit operations. This is a hands-on experience that will provide you with valuable skills and insights.
Key Responsibilities
Digital Marketing: Assist in the development and execution of our digital marketing strategy, including social media management, email campaigns, website updates, and other digital content creation.
Member Relations: Support the management and growth of our member base through thoughtful engagement strategies, effective communication, and responsive member service.
Collaboration: Work closely with the Executive Director and other contractor team members on special projects and initiatives.
Evaluation and Reporting: Monitor and report on the effectiveness of our digital marketing efforts and member relations strategies, making recommendations for improvement.
About You
We are looking for go-getters and self-starters who can take initiative and are fun to be around. You should be able to work independently, but also thrive in a team environment.
Qualifications
Currently enrolled in a college or university program, preferably in Marketing, Communications, Public Relations, or a related field.
Excellent communication and interpersonal skills.
Knowledge of digital marketing strategies and tools.
Proficient in social media platforms.
Strong organizational skills and attention to detail.
Ability to work in a fast-paced, deadline-driven environment.
Passionate about our mission and interested in the nonprofit sector.
Proficient in Spanish.
What You'll Gain
This internship will offer you an in-depth, hands-on experience in digital marketing and member relations within the nonprofit sector. You will have the opportunity to learn from experienced professionals, build your skills, and make a real impact on our organization and the community we serve.
How to Apply
Interested and eligible candidates are requested to email their resume and a cover letter explaining why they are a great fit for this position to programs (at) downtownhackensack.org.
Main Street Business Alliance, Inc. is an equal-opportunity employer. We value diversity and inclusiveness and encourage all qualified persons to apply, including those from diverse backgrounds and those who may need accommodation.
Closing
If you're ready to roll up your sleeves, dive into meaningful work, and have some fun along the way, we can't wait to hear from you. This could be the start of an incredible summer!
Note
This internship pays a basic hourly stipend.