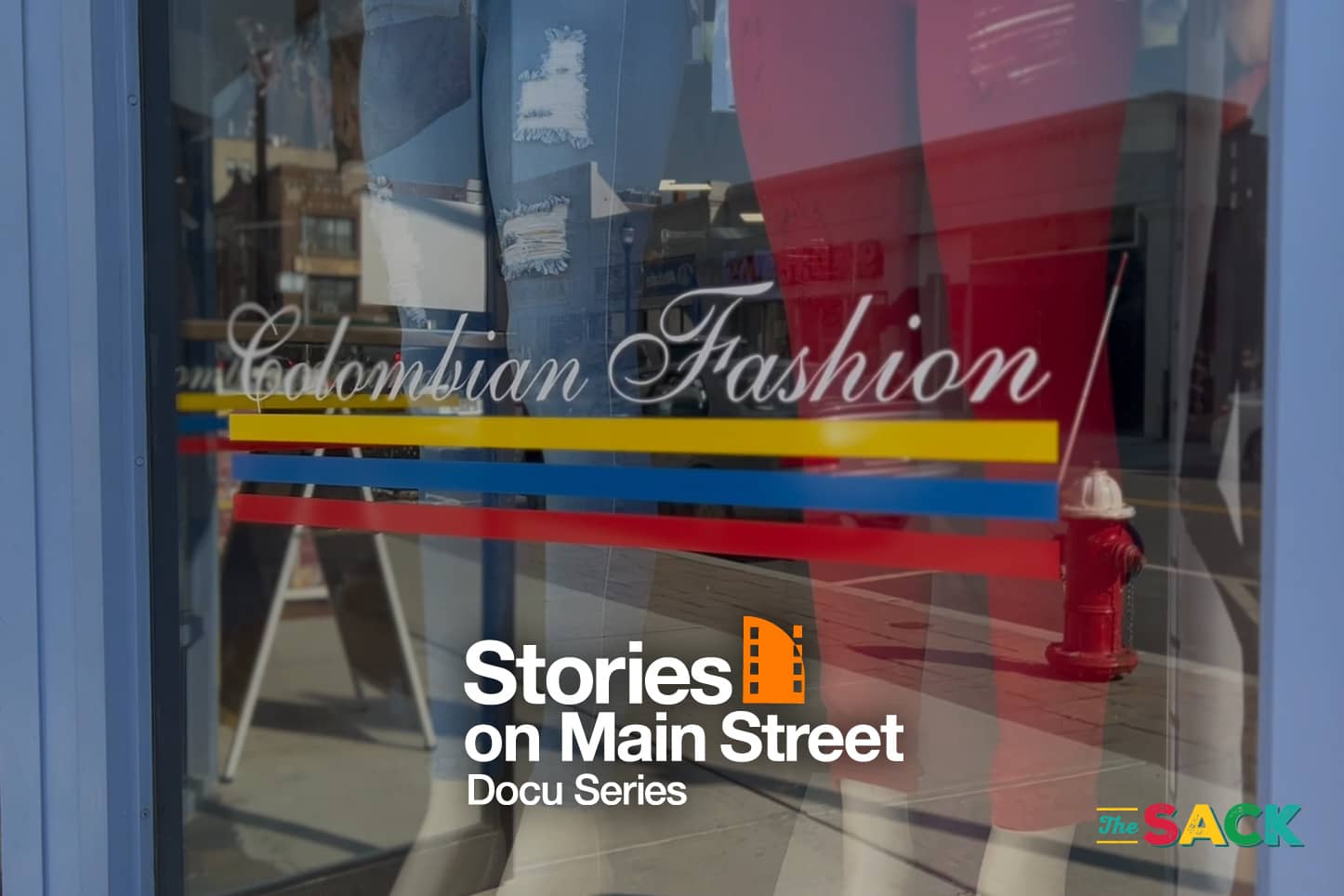 Stories on Main Street presents August 18: Colombian Fashion Boutique
What a turnout last week. Thanks to all who came out to celebrate this inspiring Stories on Main Street series with us on such a perfect summer Thursday night. Not a cloud in the sky. So far, the series surprise bonus has been the community's positive feedback. For The SACK Business Alliance, it's great to see an event like this bring Downtown even closer together. And this week is no exception, with the premiere of the Colombian Fashion Boutique documentary. The moving story of owner, Aida Yungasaca, who came to Hackensack to help give her family a better life. That opportunity came in the form of the Colombian Fashion Boutique. A store with a spectrum of beauty supplies that comes right from Colombia. Aida's passion has been all about bringing out the true beauty of the Colombian women of the community. Today, women still flock to her store for her signature fashion secrets at low prices. The boutique also treats its customers like they are all part of a close-knit family. What Aida Yungasaca has created isn't just another beauty source for women but a place that is a vital component of the local Colombian community—a store that celebrates the pride of Colombia, right in Downtown Hackensack. Of course, that's only a slice of the story. You can witness the rest of this uplifting tale in the latest installment of the five-minute Stories on Main Street Docu Series. This Thursday August 18, come early before 8:25 pm to see this 5-minute documentary film, which will be the preview before the feature film, 'Soul', showing immediately afterward at HACPAC's Movies Under the Stars @hacpac_arts, in Atlantic Street Park. Hope to see you there!
Stories on Main Street is supported by a grant from the New Jersey Council for the Humanities with funding from the National Endowment for the Humanities (NEH) through the American Rescue Plan Act. Stories on Main is a project of the Northern NJ Community Foundation (NNJCF) in partnership with The SACK Business Alliance.